Tutorial #1 - Getting Started with A-ListPro - Business Info Setup
Setting up your Business Info
A-ListPro helps you manage and grow your business by organizing your clients, streamlining your service delivery and automating your invoicing and payment processing. With just a bit of setup, you can configure A-ListPro for virtually any type of service business. One of the first things you'll want to do is make sure your "Business Info" is accurate and complete.
During the registration process just after the app installed, you were given the option to enter your name, email address and other business information. Remember, this data is stored locally on your iPhone and in Apple iCloud folder. We have absolutely NO ACCESS to ANY of your client or business data. A-ListPro will use your business information throughout the app, in client emails and text messages, marketing reports and more so take a moment and double check that everything is good to go.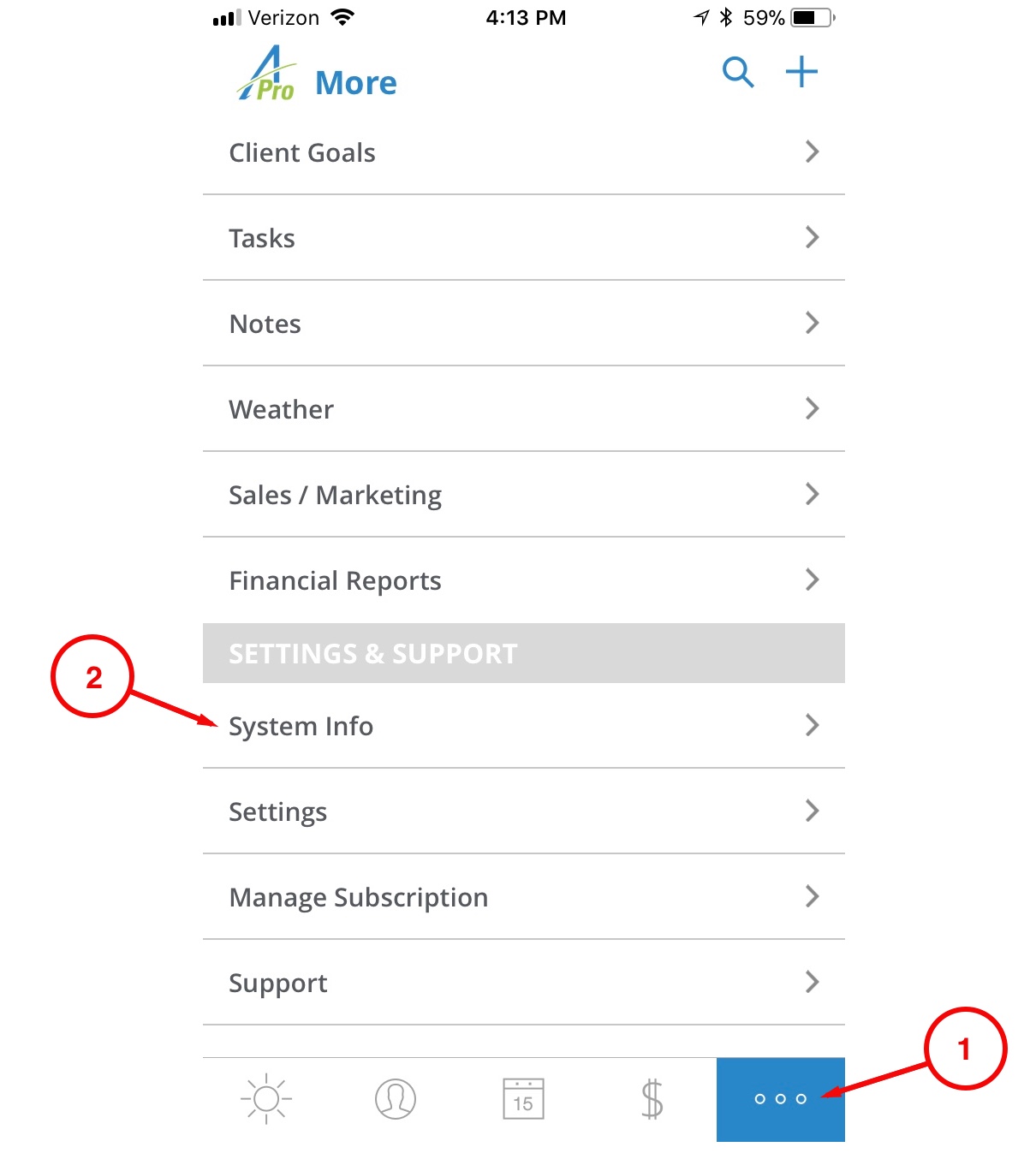 #1. Tap the ". . ." button on the right side of the navigation bar to go to the More menu.
#2. Next, tap the "System Info" cell under Settings & Support. The "System Info" menu contains various options that allow you to personalize and tailor A-ListPro for your particular business. Tap the first cell labeled "Business Info" and be sure that your name, email and phone number are correct.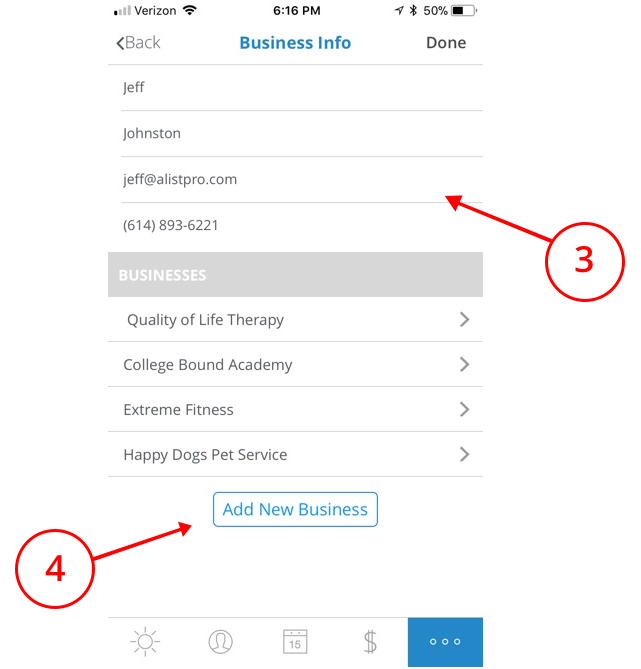 #3. If you entered your business name during registration, tap it now and make sure that the informaiton and the associated industry is correct.
#4. If you did not enter a business name during registration, tap the "Add New Business" button and do so now. Be sure that your Business Name, Address, City, State and Zip are accurate and that the industry selection reflects the type of business you plan to manage with A-ListPro. We have pre-loaded the app with a number of possible service industries to choose from, but if you can't find the industry that your business serves, tap the "Add Industry" button at the top of the screen and add your industry on the fly.
Many customers manage more than one type of appointment-based recurring service business with A-ListPro. The first business / industry that is selected / entered becomes your "primary" industry and, as you begin to add Clients to the app, A-ListPro automatically assigns these clients to your primary business. However, you can add a second (or third or fourth) business to the app and easily assign clients to those businesses from the Client Profile. To add a second business, tap the "Add New Business" button at the bottom of the Business Info screen.
Once you've verified that your Business Info is complete, hit the "Done" button in the top right corner of the screen. In the next tutorial, we'll show you how to start customizing A-ListPro with your specific Client Categories, Service Descriptions and more.
Until then, if there is ANYTHING we can do help you get the most out of A-ListPro, do not hesitate to contact us at 614-306-2105 or support@alistpro.com.
Sincerely,
Jeff Johnston
Founder / CEO
jeff@alistpro.com